WinImage is a fully-fledged disk-imaging suite for easy creation, reading and editing of many image formats and filesystems, including DMF, VHD, FAT, ISO, NTFS and Linux. WinImage is shareware. You may evaluate it for a period of 30 days. After 30 days, you need to register it if you intend to continue using WinImage.
The disk image is an exact copy of a physical disk (floppy, CD-ROM, hard disk, USB, VHD disk, etc.) or a partition that preserves the original structure. With WinImage in place, you can recreate the disk image on the hard drive or other media, view its content, extract image-based files, add new files and directories, change the format, and defragment the image. We have talked about the Top 3 Free tools to Convert VHD to VMDK disk format. WinImage is one among them in the top 3 tools for disk conversion and V2V Conversion.
Features of WinImage
Create a disk image from a removable drive (like USB drive), CD-ROM, floppy,
Extract file(s) from a disk image,
Create empty disk images,
Inject files and directories into an existing disk image,
Change a disk image format,
Defragment a disk image,
A powerful "Batch assistant" mode that lets you automate many operations
WinImage -How to Convert Hyper-V to VMware Virtual Machine Disk Format?
WinImage installation in windows as same as any software installation on Windows operating system. Open Installation of WinImage is completed, Double-Click the WinImage icon to start the Disk conversion.
To Convert Hyper-V to VMware Virtual Machine Disk Format, Select Convert Virtual Hard Disk Image to start the disk conversion from Hyper-V to VMware ESXi i.e to convert VHD to VMDK.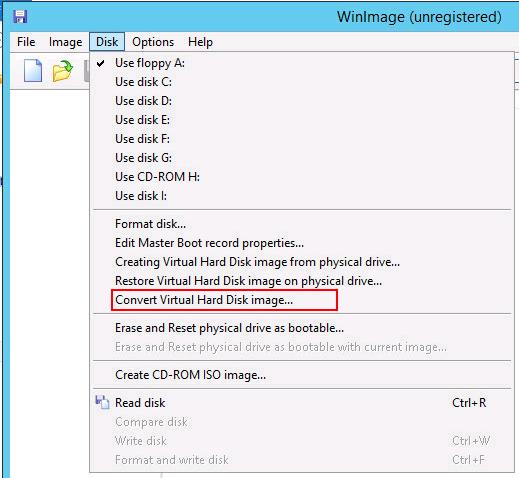 Select the VHD file which you want to convert to VMDK format and Click Open.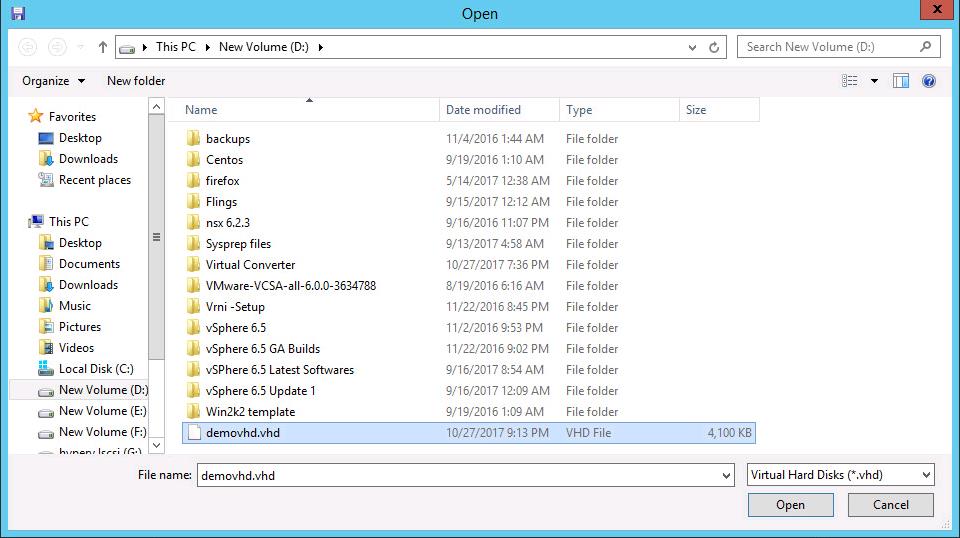 Select the type of the Virtual Hard Disk image. You can either Fixed Size (Thick Disk) and Dynamically Expanding (Thin Disk). Click Ok to start the conversion.

Specify the destination location to save the converter VMDK file. Click Save,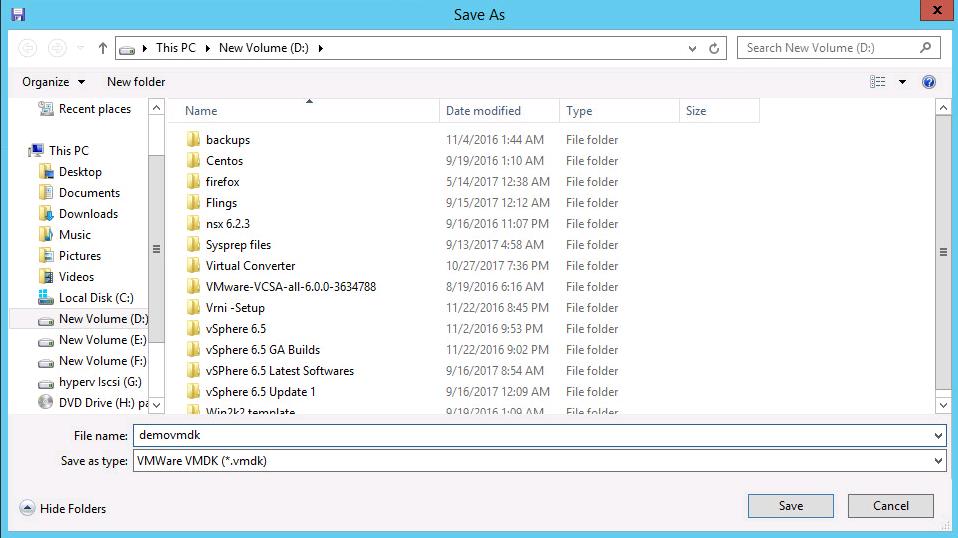 That's it. Hyper-V Virtual Machine disk format VHD to converted to VMDK ESXi Virtual Machin Disk Format.

That's it We are done with Converting VHD to VMDK using WinImage. I hope this is informative for you. Thanks for Reading!!!. Be social and share it with social media, if you feel worth sharing it.

The post WinImage – Convert Hyper-V to VMware Virtual Machine Disk Format appeared first on VMware Arena.

This post was originally published on this site